Description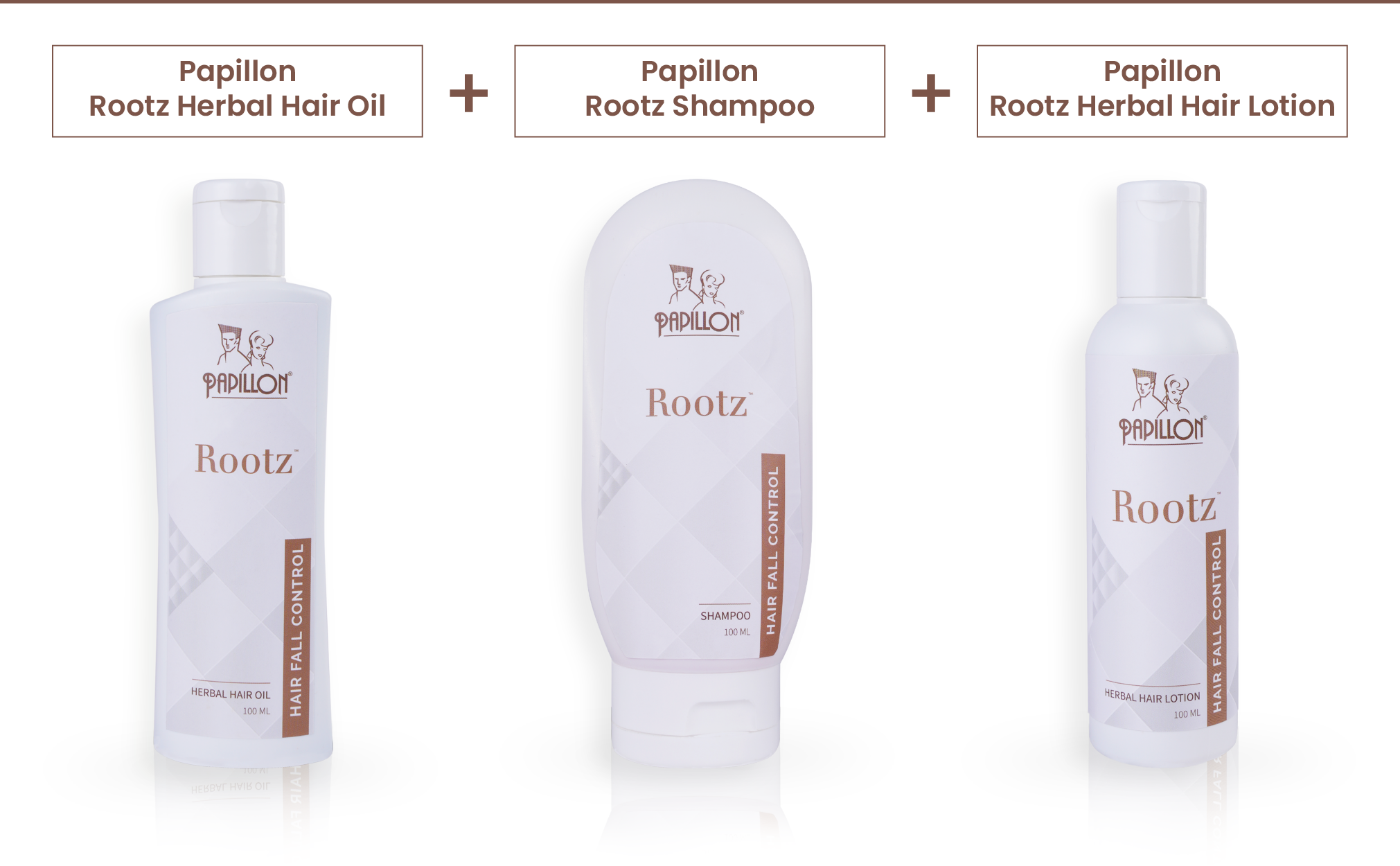 Rootz Hair Fall Control Kit is the total hair care kit for those having active hair loss and contains a Herbal Hair Oil, a PH Balanced Shampoo and a Herbal Hair Tonic. Follow detailed usage instructions for hair fall prevention.

The Rootz Herbal Hair Oil for Hair Loss control nourishes the scalp the hair roots and helpscontrol the hair loss. Apply this Hair fall control Oil at bed time and keep overnight for best results.

The Rootz hair fall Shampoo has a PH that is balanced with that of the scalp and hair shaft so it improves the condition of the shaft and makes it shiny and lustrous. Wash hair the next day of oiling for best results.

The Rootz Herbal Hair Tonic is the perfect product for Hair Loss Treatment for Scalp and Hair and is a topical application product which has been specially formulated in a way that all water absorbent nourishing herbs enter into the root to rejuvenate them. This Tonic also increases the blood flow to hair roots.

This Doctor Formulated Hair Loss Control Kit contains key ayurvedic herbs such as Brahmi, Amla, Henna and Maaka. The step wise application of Rootz Herbal Hair Oil, the Rootz Shampoo and Rootz Hair Tonic will drastically reduce hair fall with regular usage.
Male Pattern Baldness - Causes & Treatment | Ask Dr. Koparkar
Causes of Hair Fall in Women | Ask Dr. Koparkar
Can Stress Cause Hair Loss? | Ask Dr. Koparkar
Real People. Real Stroies
Real. People. Real Stories
Real People. Real Stories.
we'll call you back
Notice Hair Loss?
Contact us!