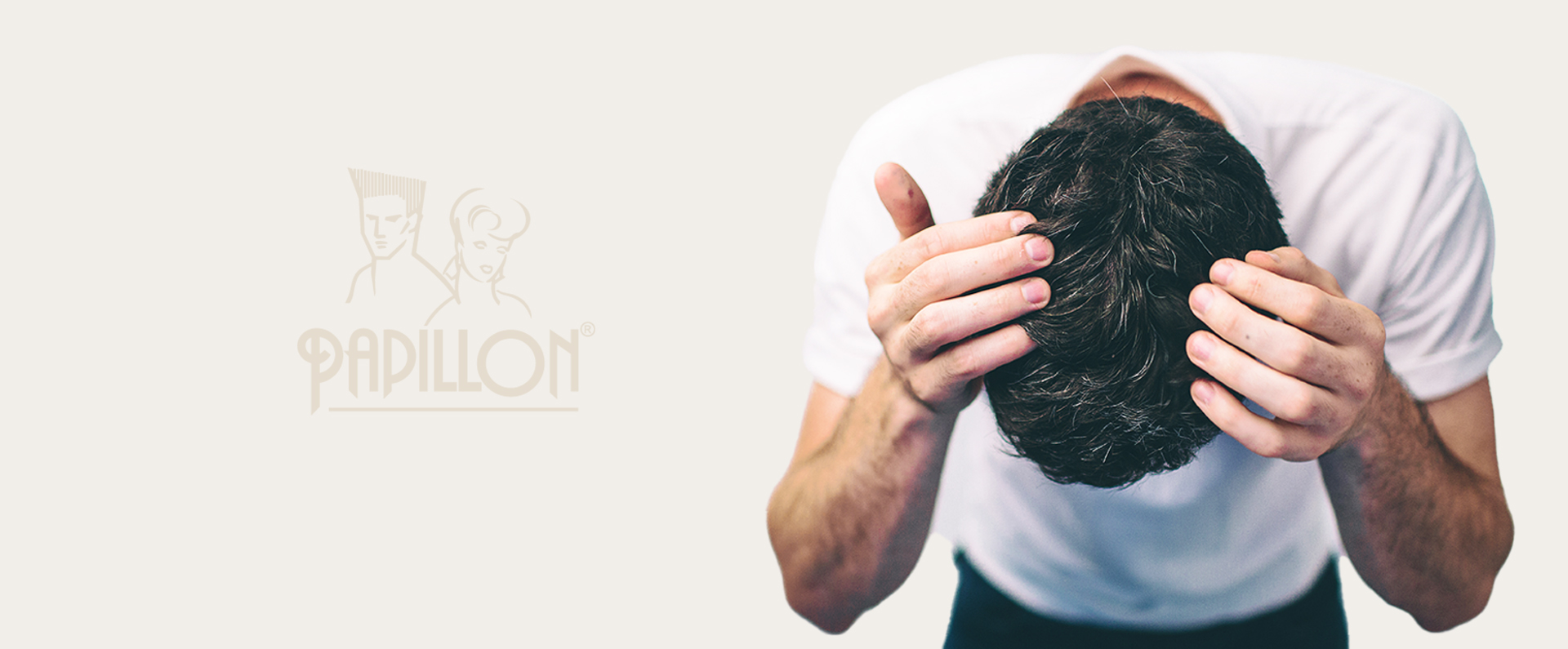 Restore Your
Hair. Restore
Your Life.
we'll help you!
we'll call you back
Notice Hair Loss?
Contact us!
"Can I turn my Grey Hair Black again?", "Can I Reverse my Grey Hair Formation?" , "Which Oil / Shampoo should I use to treat greying of my Hair naturally?"! These are some of the commonly asked questions by most of our patients. So let us understand a bit about Grey Hair Formation. Each hair on our scalp is made up of two parts:
The shaft— the colored part we see growing out of our head
The root— the bottom part, which keeps the hair anchored under the scalp
The root of our hair strands is surrounded by a tube of a tissue under our skin that is known as the hair follicle. Each of this hair follicle contains a certain number of pigment cells. These pigment cells constantly make a chemical called melanin which gives the growing hair shaft its color of brown, blonde, black, red, and anything in between.
Melanin is the same stuff that makes our skin's color fair or darker. It also helps determine whether a person will burn or tan in the sun. The dark or light color of someone's hair depends on how much melanin each hair has. As we get older, the pigment cells in our hair follicles gradually die. When there are fewer pigment cells in a hair follicle, that strand of hair will no longer contain as much melanin and will become a more transparent color — like gray, silver, or white — as it grows. As people continue to get older, fewer pigment cells will be around to produce melanin. Eventually, the hair will look completely gray.
People can get gray hair at any age. Some people go gray at a young age — as early as when they are in high school or college — whereas others may be in their 30s or 40s before they see that first gray hair. How early we get gray hair is determined by our genes. This means that most of us will start having gray hairs around the same age that our parents or grandparents first did.
Can We Do Something About It?
Let's face it – we cannot turn grey hair into black again! Noone can, unless one dyes their hair. However, there certainly are cases in which we can control further greying of hair and thus prevent the formation of more grey hair. The most common causes of grey hair are Genes and Stress. Dr. Vinay Koparkar, our founder has been practicing medicine and treating patients for hair issues for last 30+ years. We at Papillon Hair World, combine the science of modern medicine (alopathy) with our own formulations of FDA approved products (Hair Oils, Shampoos, Hair Lotions & Tonics etc) to give unparalleled results in controlling and preventing Grey Hair Formation and other Hair issues. The top notch qualifications of our founding team, our 25 yrs old unique product formulations and our 30+ yrs of experience in the hair & beauty industry is what makes us unique.
our benefits
The Papillon Advantages
Team
Founders
Papillon was founded in 1988 by Dr. Vinay Koparkar and has grown to be a leading name in the Hair Industry since. Now the 2nd Generation, Mr. Aniket and Ms. Kavita, look after the Business operations and further expansions of the company. Read through to know more about them.
Feedback
Client Testimonials
"My experience with Papillon is great. Wig quality is very nice. Noone could recognise that I am wearing a wig. Staff is very friendly & nice."
" Good experience. People are Polite. Service is good. Very supportive. Compound is clean. Service from Akash is very good. He has mastered the skill.."
" My experience with Papillon is great. Wig quality is very nice. Noone could recognise that I am wearing a wig. Staff is very friendly & nice."
NEED TO KNOW
Frequently Asked Questions
Our Services
Hair Restoration Solutions:
contact us
Contact Info
Address 1
Papillon Hair World: Navipeth Branch
Showroom no.1 'Alliance Prima',
Navipeth, Near Mhatre Bridge Pune
Address 2
Papillon Hair World: Baner Branch
Shop no. 2, Regent Plaza,
Baner-Pashan Link Rd,
Near Mahabaleshwar Hotel, Baner, Pune