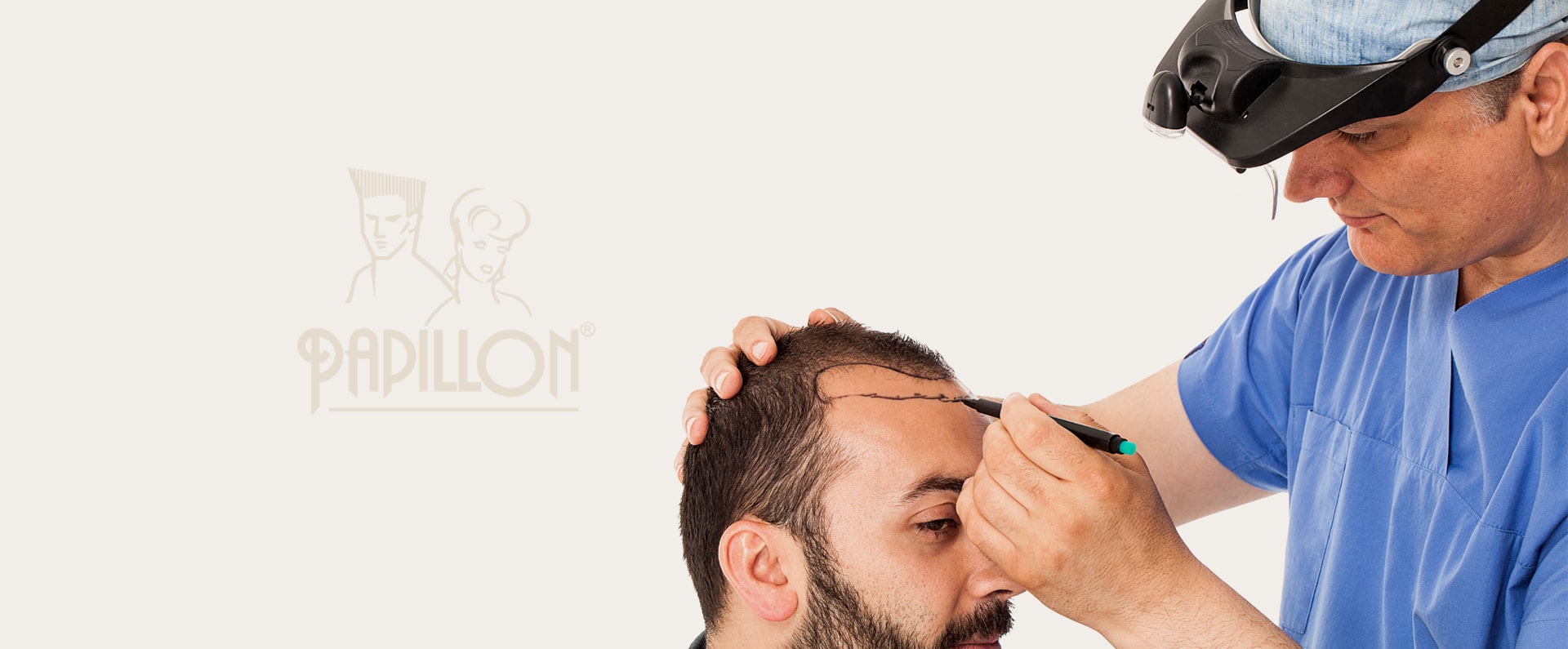 Restore Your
Hair. Restore
Your Life.
we'll help you!
we'll call you back
Notice Hair Loss?
Contact us!
Papillon Hair World's (PHW) Hair Transplant is a surgical method in which individual Hair Follicles are moved from one part of the scalp to the bald/thin area on the scalp. This procedure is mainly suited for clients having early stage baldness or who wish to cover a relatively smaller area of hair thinning.
We, at Papillon Hair World (PHW) have tied up with some of the top most plastic surgeons / dermatologists to give you an unmatched and best Hair Transplant Results.There are plenty of myths and misunderstandings about the Hair Transplant Procedures and Suitability.
Many unskilled and under qualified centers have claims such as 'Cheapest Hair Transplant in Pune' OR '100% Money back guarantee' etc! However, beware of this false marketing! Before making any decision, one should carefully evaluate and understand the entire Hair Transplant Procedure, Cost of Hair Transplant, Alternative Hair Transplant Procedures (FUE vs FUT Hair Transplant as well as the side effects of Hair Transplant if any. Please watch the video by our founder, Dr. Vinay Koparkar below and also go through the commonly asked questions later (FAQs).
our benefits
The Papillon Advantages
Team
Founders
Papillon was founded in 1988 by Dr. Vinay Koparkar and has grown to be a leading name in the Hair Industry since. Now the 2nd Generation, Mr. Aniket and Ms. Kavita, look after the Business operations and further expansions of the company. Read through to know more about them.
Feedback
Client Testimonials
"My experience with Papillon is great. Wig quality is very nice. Noone could recognise that I am wearing a wig. Staff is very friendly & nice."
" Good experience. People are Polite. Service is good. Very supportive. Compound is clean. Service from Akash is very good. He has mastered the skill.."
" My experience with Papillon is great. Wig quality is very nice. Noone could recognise that I am wearing a wig. Staff is very friendly & nice."
NEED TO KNOW
Frequently Asked Questions
Our Services
Hair Restoration Solutions:
contact us
Contact Info
Address 1
Papillon Hair World: Navipeth Branch
Showroom no.1 'Alliance Prima',
Navipeth, Near Mhatre Bridge Pune
Address 2
Papillon Hair World: Baner Branch
Shop no. 2, Regent Plaza,
Baner-Pashan Link Rd,
Near Mahabaleshwar Hotel, Baner, Pune