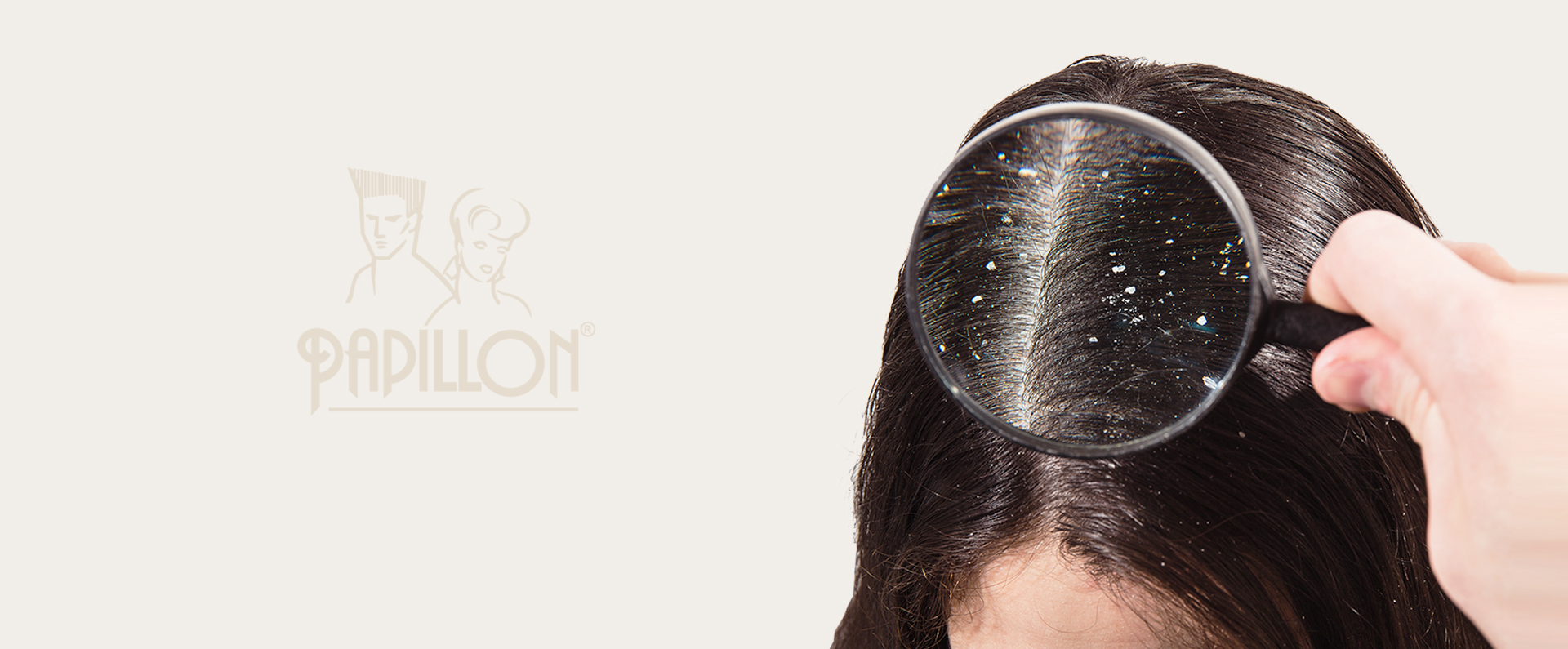 Restore Your
Hair. Restore
Your Life.
we'll help you!
we'll call you back
Notice Hair Loss?
Contact us!
Dandruff Control Treatment
Are you one of those who avoids wearing black because you are concerned about Dandruff flakes showing up on your clothes? Of course, this is very embarrassing, right? Dandruff is a common, chronic condition of the scalp that can be marked by flaking skin on your scalp. It is not contagious but definitely is an irritating problem. Most of the Anti Dandruff products, home remedies and treatments available only help in washing off the dandruff. However if one does not prevent the formation of Dandruff, it is a never ending chain and one has to keep using strong shampoos to cleanse off the dandruff being formed.
We at Papillon Hair World use modern medicine (alopathy) as well as our own FDA approved products to treat dandruff and prevent its formation. Dr. Koparkar, our founder has been treating patients having hair issues for more than 30 years and is personally involved with the consultations and prescriptions for any patient. Please fill the form on this page to get a call from our hair experts / trichologists. Read below to know more about Dandruff, its causes, symptoms and much more!
our benefits
The Papillon Advantages
Team
Founders
Papillon was founded in 1988 by Dr. Vinay Koparkar and has grown to be a leading name in the Hair Industry since. Now the 2nd Generation, Mr. Aniket and Ms. Kavita, look after the Business operations and further expansions of the company. Read through to know more about them.
Feedback
Client Testimonials
"My experience with Papillon is great. Wig quality is very nice. Noone could recognise that I am wearing a wig. Staff is very friendly & nice."
" Good experience. People are Polite. Service is good. Very supportive. Compound is clean. Service from Akash is very good. He has mastered the skill.."
" My experience with Papillon is great. Wig quality is very nice. Noone could recognise that I am wearing a wig. Staff is very friendly & nice."
NEED TO KNOW
Frequently Asked Questions
contact us
Contact Info
Address 1
Papillon Hair World: Navipeth Branch
Showroom no.1 'Alliance Prima',
Navipeth, Near Mhatre Bridge Pune
Address 2
Papillon Hair World: Baner Branch
Shop no. 2, Regent Plaza,
Baner-Pashan Link Rd,
Near Mahabaleshwar Hotel, Baner, Pune