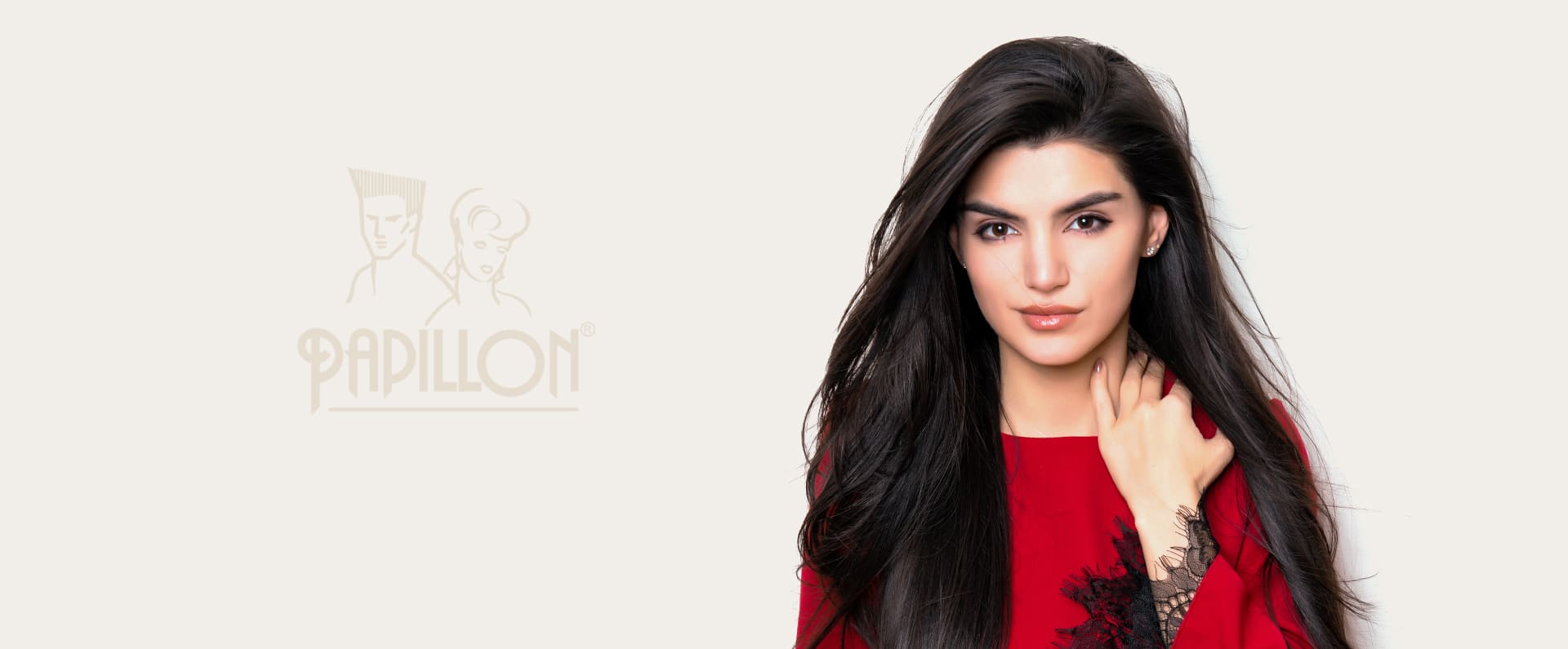 Hair Extensions &
Hair Toppers
For Thin Hair?
we'll help you!
we'll call you back
Notice Hair Loss?
Contact us!
Understand Hair Extensions Better
If you are looking to add volume and length to your natural hair, especially at the back side of your scalp then the 100% 'Human Hair Extensions' at Papillon Hair World are the way to go. We also provide Hair Extensions to some of the top most Make-Up Artists and Hair Stylists in India. In case you have Hair Thinning in the crown are and are suffering from Female Pattern Baldness, then Hair Replacement Systems for women is the right product for you. Hair Extensions are usually detachable at will and Permanent Hair Extensions are usually not very suitable for the Indian audience.
However, the Human Hair extensions that Papillon provides is just like your own human hair and blend very well with your natural hair. These extensions can be styled, cut and colored just like your own hair and are also more durable than the synthetic ones. These hair extensions are fixed using various methods like clipping, gluing, taping or clamping depending on the lifestyle of the client. If you are looking for just occasional use of Hair Extensions then Synthetic Extensions are the right choice for you. We generally provide Synthetic Extensions in 3 to 4 color options and the most common type of Synthetic Extensions are the multi piece clip on Hair Extensions.
The hair extensions that are available without any attachment are called as machine wefts or Hair Bundles and is not a very common product in India. Hair Bundles or Hair Weaves are a product that is fixed to the hair in a permanent or semi permanent way and is more common in the African countries. To know more about Hair Bundles you can go to this page.
You can go through the FAQs section on this page to get detailed information about Hair Extensions.
our benefits
The Papillon Advantages
Team
Founders
Papillon was founded in 1988 by Dr. Vinay Koparkar and has grown to be a leading name in the Hair Industry since. Now the 2nd Generation, Mr. Aniket and Ms. Kavita, look after the Business operations and further expansions of the company. Read through to know more about them.
Feedback
Client Testimonials
"My experience with Papillon is great. Wig quality is very nice. Noone could recognise that I am wearing a wig. Staff is very friendly & nice."
" Good experience. People are Polite. Service is good. Very supportive. Compound is clean. Service from Akash is very good. He has mastered the skill.."
" My experience with Papillon is great. Wig quality is very nice. Noone could recognise that I am wearing a wig. Staff is very friendly & nice."

NEED TO KNOW
Frequently Asked Questions
Our Services
Hair Restoration Solutions:
contact us
Contact Info
Address 1
Papillon Hair World: Navipeth Branch
Showroom no.1 'Alliance Prima',
Navipeth, Near Mhatre Bridge Pune
Address 2
Papillon Hair World: Baner Branch
Shop no. 2, Regent Plaza,
Baner-Pashan Link Rd,
Near Mahabaleshwar Hotel, Baner, Pune